Sea Level Change, Nuisance Flooding, and Hurricane Scenarios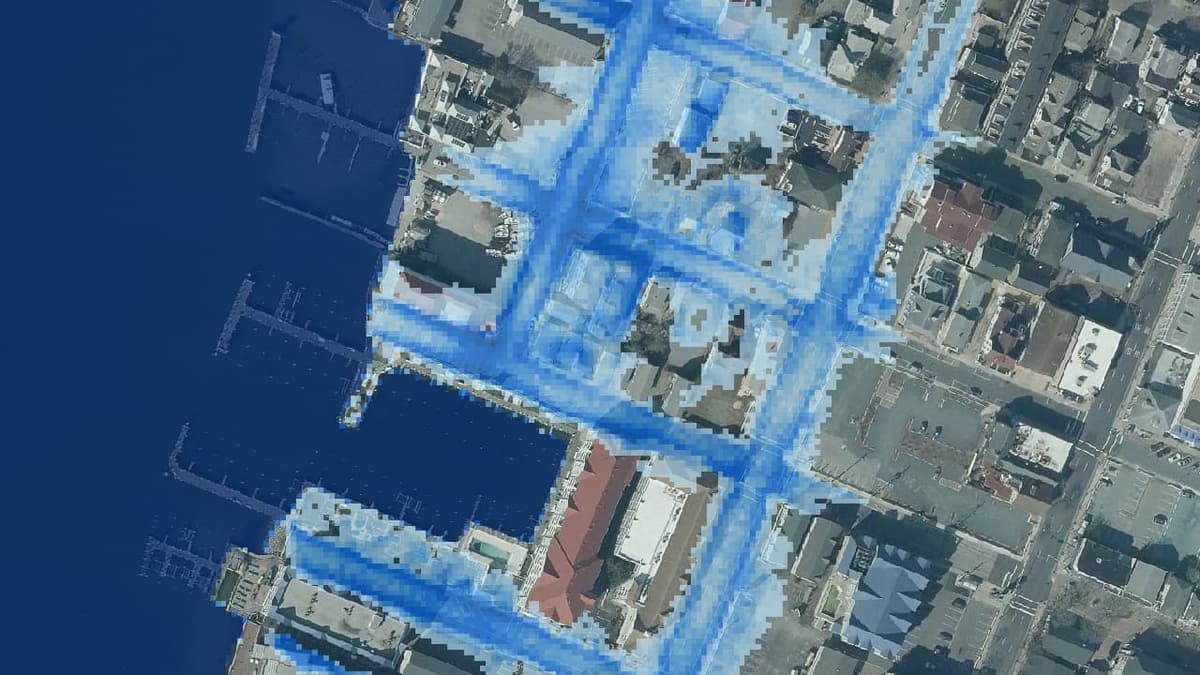 The Mid-Atlantic region is predicted to have some of the worst impacts of Sea Level Change (SLC) because of the combination of rise, subsidence, and relative position to the North Atlantic Gyre. With 3,190 miles of coast, Maryland SHA is prioritizing and mitigating the potential impact of SLC on SHA assets, as well as the increased impact of coastal flooding that will result. Using SLC projections, USGS studies, and NOAA tidal observations, the ESRGC provides SHA forecast intelligence on 2015, 2050, and 2100 scenarios, helping protect Maryland's long-term investments.
The data may be used and redistributed for free but is not intended for legal use, since it likely contains inaccuracies. The User assumes the entire risk associated with its use of these data and bears all responsibility in determining whether these data are fit for the User's intended use. The information contained in these data is dynamic and will change over time. The data are not better than the original sources from which they were derived, and both scale and accuracy may vary across the data set. These data may not have the accuracy, resolution, completeness, timeliness, or other characteristics appropriate for applications that potential users of the data may contemplate. The User is encouraged to carefully consider the content of the metadata file associated with these data. These data are neither legal documents nor land surveys, and must not be used as such. Maryland State Highway Administration and the Eastern Shore Regional GIS Cooperative should be cited as the data source in any products derived from these data. Any Users wishing to modify the data should describe the types of modifications they have performed. The User should not misrepresent the data, nor imply that changes made were approved or endorsed by Maryland State Highway Administration and/or the Eastern Shore Regional GIS Cooperative. Neither the Maryland State Highway Administration, Eastern Shore Regional GIS Cooperative, nor the State of Maryland, nor any of their employees or contractors, makes any warranty, express or implied, including warranties of merchantability and fitness for a particular purpose, or assumes any legal liability for the accuracy, completeness, or usefulness, of this information.