Somerset County Housing Study
---
The Tri-County Council for the Lower Eastern Shore of Maryland, with support through the Rural Maryland Prosperity Investment Fund (RMPIF), has partnered with the Eastern Shore Regional GIS Cooperative to collect field data measuring property degradation risk variables in the City of Crisfield and Town of Princess Anne. These risk variables include structural observations such as roof, window and siding damage; accessibility to property and 911 address visibility; site attributes such as overgrown vegetation, lot vacancy and deteriorated sidewalks. In addition to property degradation variables, each survey contains an estimated foundation height for primary structures.
Survey forms were developed and populated using ArcGIS Survey123. One survey per structure was collected, along with a photo to use for QA/QC purposes, using the Survey123 mobile application on 8" Android tablets.
Resulting surveys were compiled into file geodatabases for their respective municipality and given a weighted score to quantify the level of observed degradation across the region.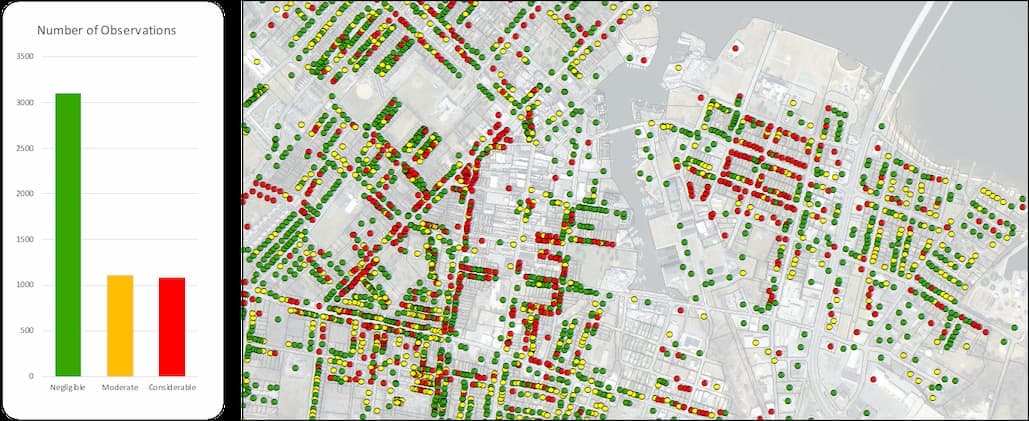 ---
Solutions
Housing
Economic
Economic Development
Regional
Regional Development
TCCLES
RMPIF